Anupam Kher's Shiv Shastri Balboa expected to be a heartwarming journey of self-discovery and adventure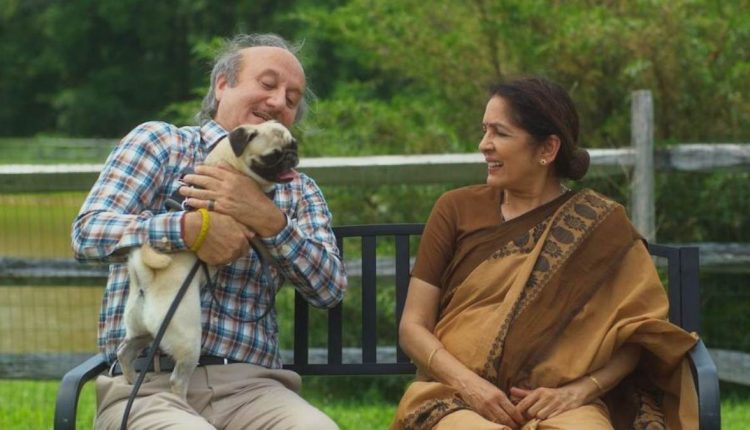 Anupam Kher Studios, in collaboration with UFI Motion Pictures Pvt Ltd and Tarun Rathi, presents the anticipated movie, Shiv Shastri Balboa. The film is set to hit cinemas on February 10th, and is directed by Ajayan Venugopalan. The film stars Anupam Kher as Shiv Shastri Balboa, Neena Gupta as Elsa, Jugal Hansraj as Rahul, Nargis Fakhri as Sia, and Sharib Hashmi as Cinnamon Singh.
Shiv Shastri Balboa is a story about a common man who sets out on a journey of self-discovery and adventure. Shiv, played by Anupam Kher, starts out as a man who is comfortable with his routine life and has no interest in adventure. However, after he sets out to help his friend Elsa, he is pushed into a journey that leads him to rediscover himself and his love for life. Along the way, he meets a group of bikers, led by Cinnamon Singh, who become his companions on this journey. With the encouragement of his son's dog, Casper, Shiv is able to push beyond his limits and find a new sense of purpose.
The film's trailer launch was a memorable event, with Anupam Kher and Neena Gupta arriving on the back of motorcycles and surrounded by a gang of superbikers. This set the tone for the film, which is a heartwarming and adventurous journey of a man who is determined to live life to the fullest.
The film is produced by Kishore Varieth and executive produced by Ashutosh Bajpay. It is a must-watch for anyone who is looking for inspiration, courage, and a heartwarming story about the power of friendship and determination. This life-ride adventure is set to release on February 10.